A logo for rst2pdf
All projects seem to have a logo these days, so I asked my friend Jane of iD to create a logo for rst2pdf and she came up with this: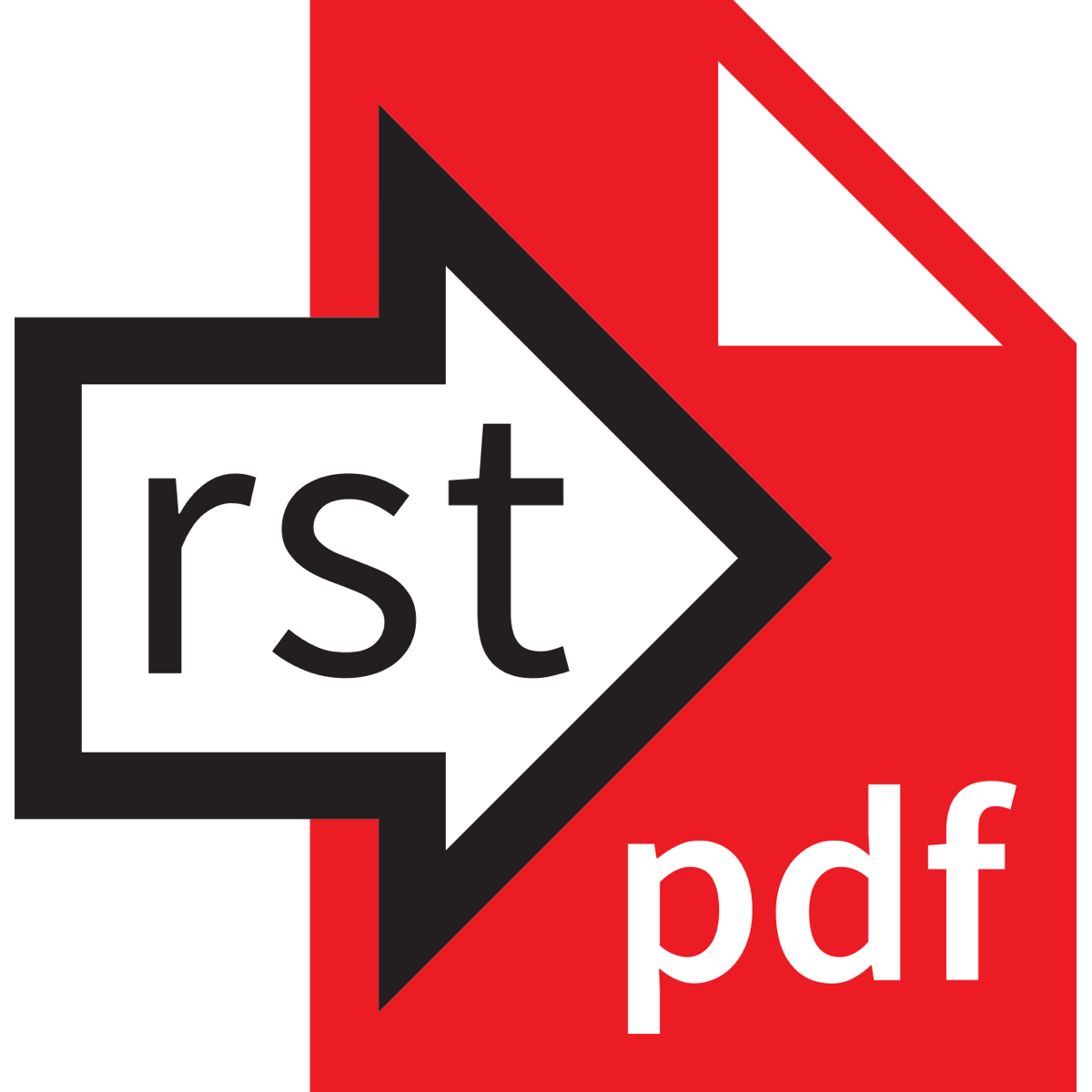 This met what I was looking for with a clear design that is related to the what the application does, so thank you Jane.
I've set the profile icon for the GitHub organisation and Twitter accounts and we'll be using this in other places as we get to them.
In other news, we recently released rst2pdf 0.95 which supports Python 3. With the end of Python 2 support on the 1st January 2020, we came in just under the wire with our Python 3 release on 30 December 2019! This was a major goal for me when I took over the project in order to ensure that it survived, so I'm really pleased we made it thanks to the various contributors who made it possible.
The next goal is to reach version 1.0 and we'll be working towards defining what that means over the next month or two and hopefully get to it this year.