PHP Architect: Serverless PHP With Bref, Part 1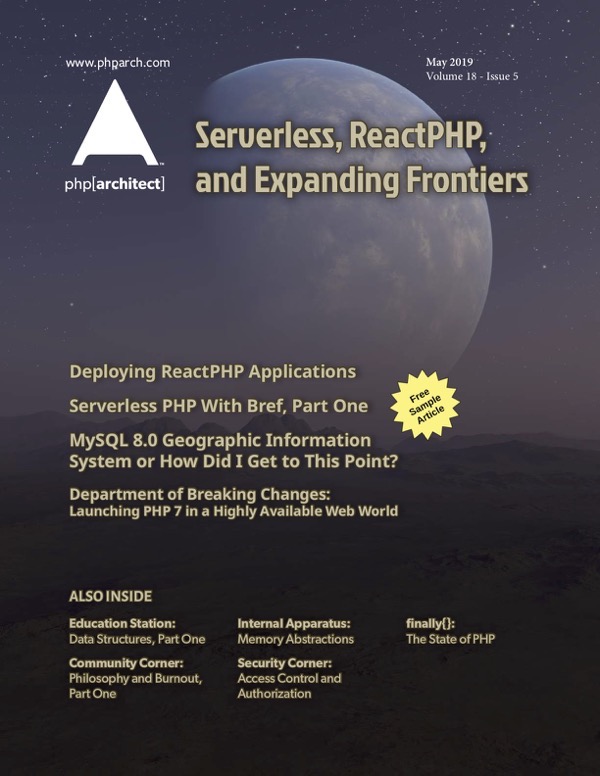 I've written a two-part series on Serverless PHP on AWS Lambda using Matthieu Napoli's Bref for php[architect].
Part one has been published in the May 2019 issue and if you're not already a subscriber, you should be!
If you just want to learn about Bref though, then my introduction to Bref is available for free, just for you!