PHPNW Conference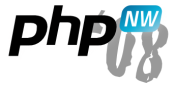 There's a new UK PHP conference coming in November. PHPNW08 will take place on 22nd November 2008 which is a Saturday so there's no excuses not to go!
To select the talks that will be presented, a Call for Papers has been announced with a deadline of 21st September 2008. From my reading of the website, this is a developer-centric conference and so if you have something to say about current PHP technologies and development you should consider submitting a talk.
One interesting thing about PHPNW is that there will be longer talks of about an hour and also shorter talks around 25 minutes. So, if you think that a whole hour of public speaking is too much, then consider submitting a talk that's shorter.
I will be submitting, so you should too!